All songs from the new album "from JPN" released on June 17th (Friday) have been unveiled!
All songs have been unveiled! Stay tuned for the new album released on June 17th (Friday)!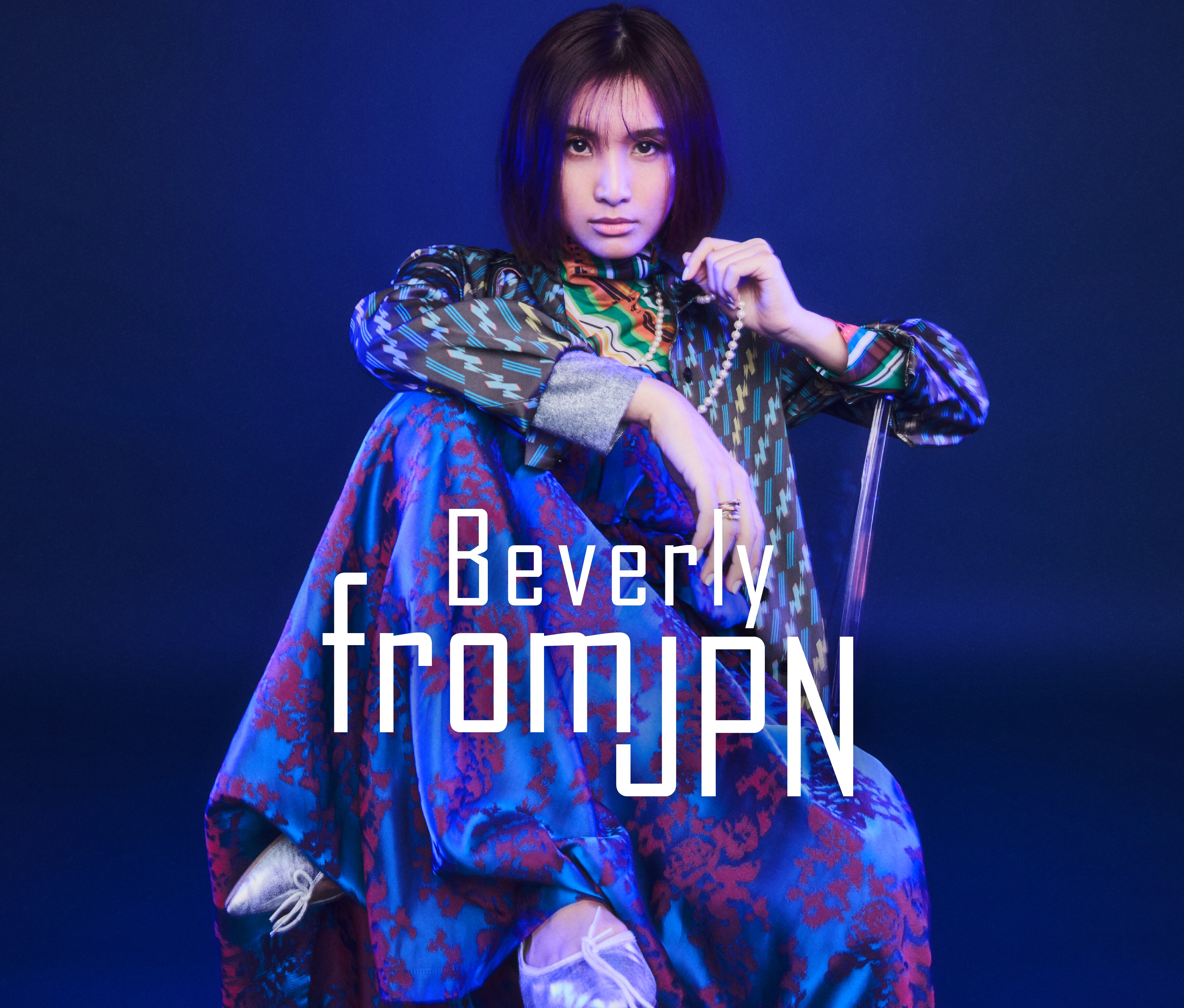 Many English ver. Songs from the past are included!
A set of 2 CDs that includes the Japanese version of the song written by him for the first time.
"From JPN" that delivers songs from Japan with a masterpiece singing performance that is not limited to high tones
In addition to recording the new song "One Vision" written Tetsuya Komuro and written by Beverly for the first time on this album,
Many Japanese ver. Of the latest songs are included!
In addition to the past MUSIC VIDEO, the DVD/Blu-ray contains the interview video of the person himself!
With the release of this album, a one-man live for the first time in two years will be held at Shibuya Stream Hall on June 19th!
Beverly / from JPN
 
① AL (2CD) + DVD ¥ 5,500 (excluding tax)
AVCD-96990 ~ 1 / B
② AL (2CD) + Blu-ray ¥ 5,500 (excluding tax)
AVCD-96992 ~ 3 / B
③ AL (2CD) ¥ 4,000 (excluding tax)
AVCD-96994 ~ 5
Details
[DISC 1] * Common to ①②③
01.    Butterfly
02. 02.    Ride your way
03.    I think I like you
04. 04.    VOWS
05.    Never going back
06.    Slay the day!
07.    One Vision
08.    My Love, Goodbye…
09.    Do That
Ten.    I need your love -ENG Ver.-
11. 11.    A New Day -ENG Ver.-
12. 12.    Signal -ENG Ver.-
13.    Again-ENG Ver.-
14.    KOKO -ENG Ver.-
15. 15.    Be The One-ENG Ver.-
[DISC 2] * Common to ①②③
01.    Slay the day! -JPN Ver.-
02. 02.    Ride your way -JPN Ver.-
03.    I think I like you -JPN Ver.-
04. 04.    VOWS -JPN Ver.-
05.    Never going back-JPN Ver.-
06.    My Love, Goodbye ... -JPN Ver.-
07.    JODY of sadness
[DVD/Blu-ray] * (1) (2) common
[MUSIC VIDEO]
1. Tell Me Baby
2. I need your love
3. Be The One
4. Despacito
5. A New Day
6. LOVE THERAPY
7. Baby don't cry ~ Lips that touch God ~
8. Noble
9. My Love, Goodbye…
10. Ride your way
11. One Vision
[Special Movie]
Beverly Interview -from JPN-