MIHIRO 〜マイロ〜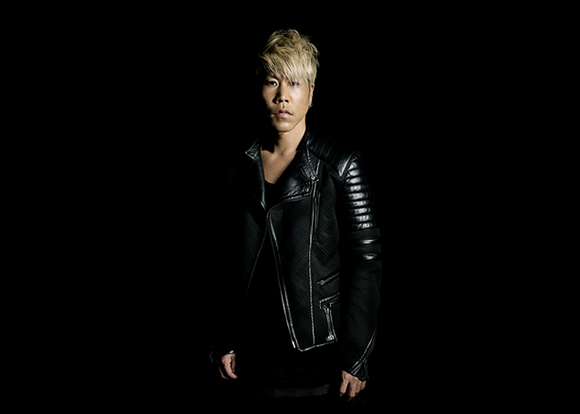 2009 debuts as a solo singer with the Mihiro moniker on his 10th year debut anniversary of his group Full Of Harmony, which he was the lead singer.
The name Mihiro was give by Teddy Riley who was also a producer on Mihiro's first solo album along with ZEEBRA,Mummy-D JESSE(RIZE),May J (all celebrated producers and artists)
His display of his unique character on the hit series on TV Asahi "______" played a major role in increasing his fan base across platforms.
He also started writing and producing for other artists and proved to be quite talented. He composed the top line to a composition entitled "Baby I Love you" originally performed by rapper Tee and later performed by Che'nelle.. the song by performed by Che'nelle stayed in the USEN JPOP chart for 23 consecutive weeks.
On REKOCHOKU (ringtone chart) 3 version of the song charted simultaneously and the total download number for the song was 4,,00,000 in 2013 making this a monster hit.
He is one half of the producer group "HUM" with UTA and together they have furnished numerous songs to KUMI KODA, TOHOSHINKI, TELMA AOYAMA , MEN and other major label artists.
BIOGRAPHY
Super-producer Teddy Riley has coined many a thing in his day—the group Guy, New Jack Swing, the group Blackstreet. But he probably didn't imagine that he'd be the one to coin the name MIHIRO, the solo moniker for Japanese singing and producing sensation, Hiro—former lead singer and one-third of the influential and longstanding Japanese R&B trio, Full of Harmony. Mihiro debuted in 2009, a date, fittingly enough, that marked the ten-year anniversary of Full of Harmony's debut. Now, in 2013, Mihiro continues his remarkable story with the release his 5th studio album, Xover.
In music, stellar second acts come from stellar beginnings. Consider Beyoncé's emergence from Destiny's Child, or Lionel Richie's from the Commodores. Mihiro's emergence has proven no different. Over the course of a brilliant decade, Full of Harmony rang up a treasure-trove of accomplishments as they worked with a who's who of the music world. Right out of the gate they were touring with rap artist Zeebra (the Jay-Z of Japan) and opening up for R&B legends K-Ci and JoJo. They also recorded with Vince Herbert of Lady Gaga and Destiny's Child fame, worked with superstar Ne-Yo, and collaborated and toured with Teddy Riley. As a solo act, Mihiro hasn't lost a step, building upon those accomplishments. His debut album My Way featured a host of celebrated collaborators, including Teddy Riley, Zeebra, JESSE of the rock group Rize, and Japanese singer/songwriter May J. 「君色日和kimiirohiyori」lead single from the album, would hold the #1 spot for two weeks in a row on the REKOCHOKU (ringtone) chart. Mihiro's second full-length, New Edition, would prove just as significant. "Makes Me Right," a single from that album, would go on to becomes the theme song for the national High School baseball competition for the Kanto District—a real accomplishment given Japan's baseball-crazed culture.
His time as a solo artist has also underscored Mihro's creative breadth. Far from being monolithic as a singer, his talents are multi-platform and multi-hyphenate, from his television acting work to his work as a songwriter and producer. In 2012 year his work on the hit series 「関ジャニの仕分け∞kanjyani no shiwake」「お願い!ランキングonegai ranking」 on TV Asahi played a major role in increasing his fan base across all platforms. Meanwhile, his production and songwriting endeavors were taking shape, exhibit A being the composition "Baby I Love U," a song that Mihiro co-wrote for rapper Tee, later covered by singer Che'nelle. It became a smash, charting on the Japanese USEN chart for 23 consecutive weeks. Three separate versions of "Baby I Love U" charted simultaneously on REKOCHOKU, resulting in over 4,000,000 downloads. A monster hit by any standards. Mihiro has kept busy on the writing/production front. He's partnered with UTA in their production outfit "Hum," and the duo has furnished songs for trend-setting acts like Kumi Koda, Tohoshinki, and Telma Aoyama.
Still, for an artist like Mihiro, the full-length album is the name of the game, and November 2013 will see the release his 5th effort, Xover. Mihiro's already completed a seven-city tour, and "TK," the lead single featuring Ms. Ooja, reached number 1 on the weekly R&B chart after its release on iTunes. At this rate, Teddy Riley won't even have to come up with a new nickname to describe Mihiro's success. Because it's pretty evident now…
Unstoppable.