SKY-HI Round A Ground 2020 -RESTART- Goods
SKY-HI Round A Ground 2020 -RESTART- Original T-shirts will be on sale! !!
"RESTART" is on the front, and RAG numbering "64.5" is on the back print!
All buyers will receive a tin badge as a gift, so please check it out♪  
[Order period]
2020Wednesday, July 15, 18:00 to Sunday, July 26, 23:59
[Delivery date and time]
Sequential shipment from mid-August  
★mu-moshop
(PC/SP)
https://shop. mu-mo.net/list1/200003172
*You cannot change or cancel your order.
*Cash on delivery (cash on delivery) and post payment are not available.
*If you purchase this product with other products, it will be delivered separately and an additional shipping fee of 800 yen (tax included) will be charged. Please note.
*Products are scheduled to be shipped sequentially from mid-August, but the delivery schedule may vary. Please note.
*We will notify you by "shipping completion mail" as soon as shipping is ready.
*We cannot answer inquiries regarding confirmation of delivery schedules. Excuse me, but please understand in advance.
*Please note that we will not be able to respond to inquiries such as unsuccessful purchase after the order sales period.
*If the item cannot be received due to the customer's convenience, the item price cannot be refunded. Please note.
[Buyer benefits]
For customers who purchased T-shirts,
One "Can Badge (Set of 2)" will be presented!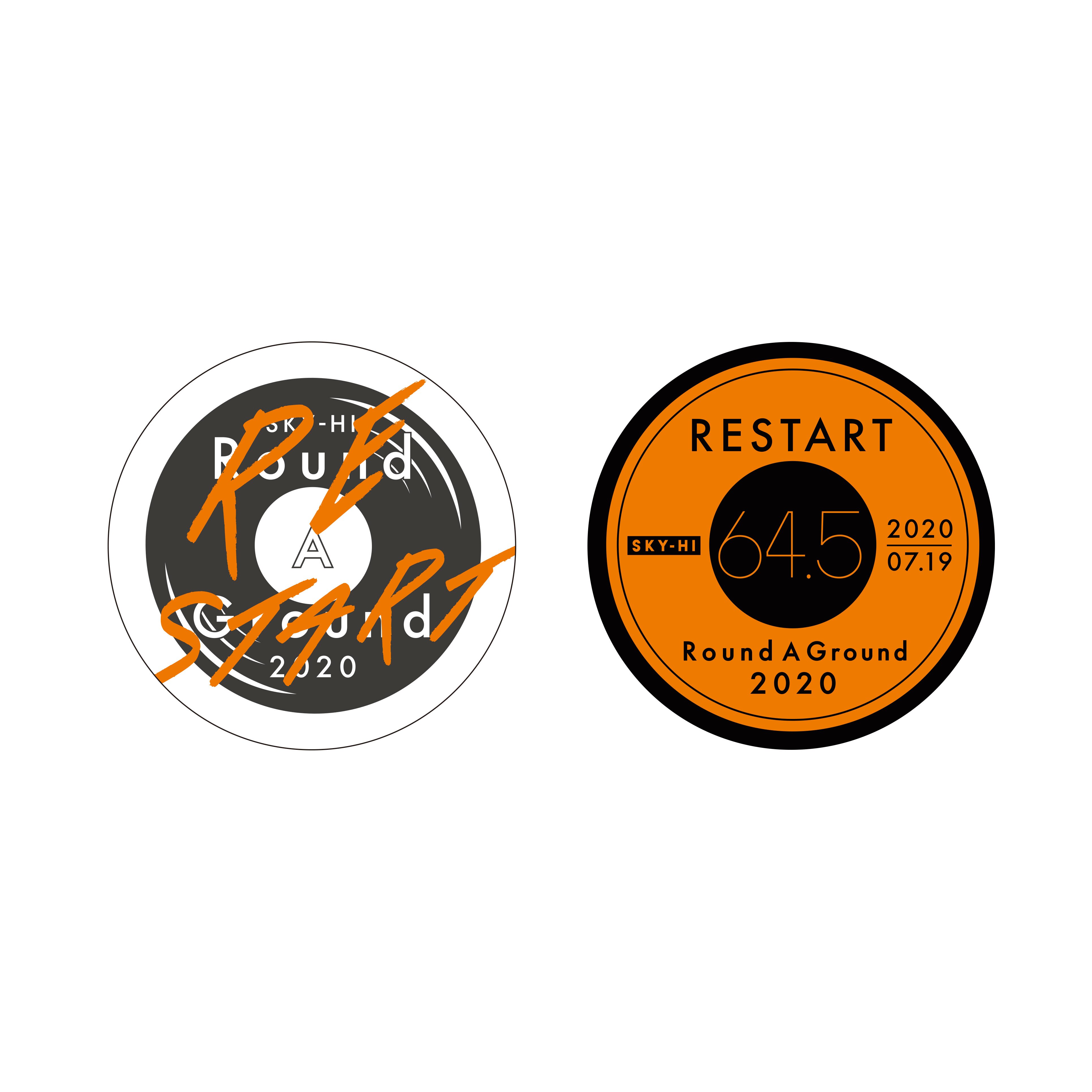 *" SKY-HI Round A Ground 2020 -RESTART-" T-shirts are eligible for this benefit.