SKY-HI Round A Ground 2017 Tour Logo & Tour Goods Finally Completed!
Everyone at FLYERS is looking forward to it
SKY-HI Round A Ground 2017 tour,
At last we start from 2017.10.11 (Wed) Obihiro MEGA ST ONE Hokkaido!
This time, there are 24 performances including overseas performances.
Start from Round22 ♪
A round logo reminiscent of a nationwide pilgrimage.
This time I finished with a pop logo.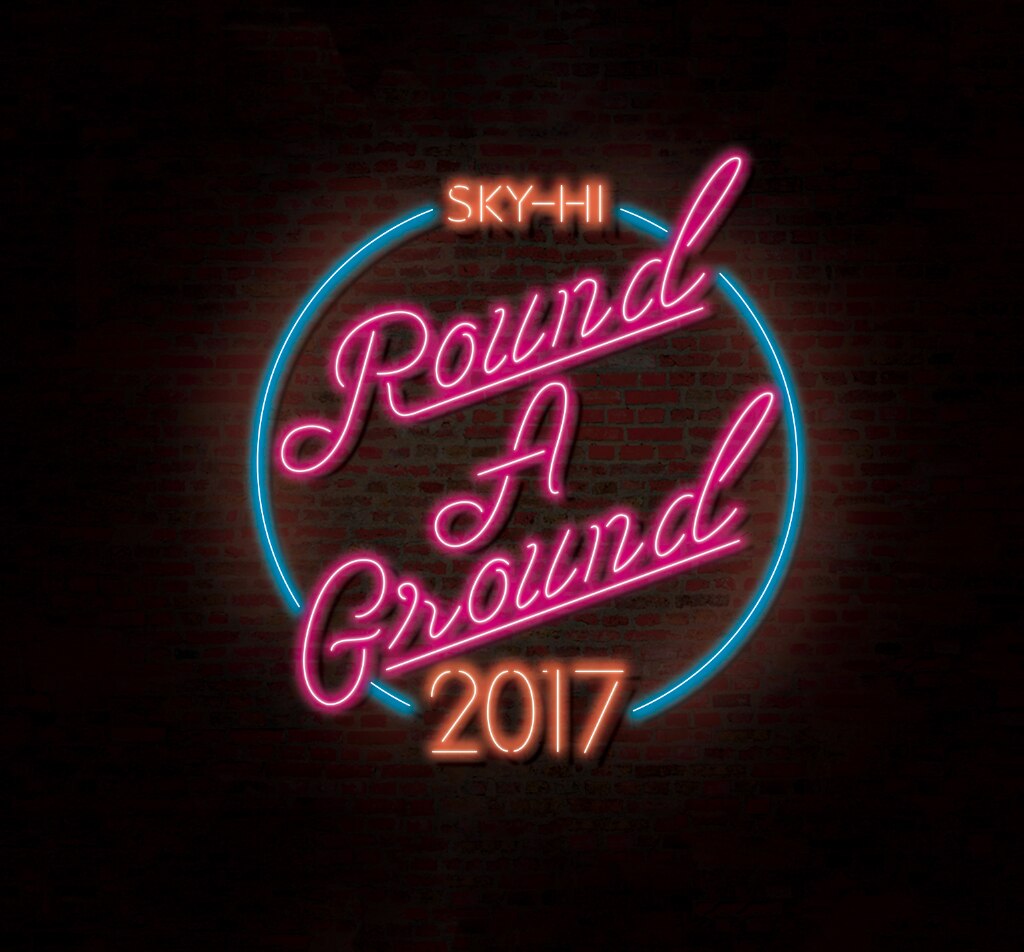 There are many cute, cool and cool goods.
FLYERS will surely like it too!
A little more to live.
Please get it at this opportunity ♪
From 17:00 on October 4 (Wednesday), sales will start on the following EC site.
Original benefits available ♪
--------------------------------------------
★ mu-mo SHOP
★ AAA Party OFFICIAL SHOP
★ Eh ~ shop
--------------------------------------------
[For customers planning to participate in LIVE using online pre-sale]
Basically, for customers using pre-sale from October 4,
We have set a delivery period of about 1-2 weeks from your order.
* There is a possibility that the shipping date will be slightly different.
Also, depending on the region where you live, it may take some time from the date of shipment to delivery.
Customers who plan to participate, please check the delivery date on the order details confirmation page yourself,
Please use online pre-sale.
Please be careful when participating in the performances on October 11 and October 12.
* Delivery of products may not be in time for the scheduled performance.
Before completing your order, be sure to check the delivery date on the order confirmation page.
(If you purchase multiple items with different delivery dates, the items will be shipped together after waiting for the late arrival.)
* Please note that we will not be able to cancel / refund even if you do not meet the performance
-------------------------------
■ About merchandise sales at live venues
* Regarding venue pre-sale
At the venue on the day, goods will be pre-sold. Pre-sale is available for customers without tickets.
Pre-sale start time may change due to congestion on the day. Please note.  
November 8 (Wed)
Nishikawaguchi Hearts 16:00
November 22 (Wed)
Nagano CLUB JUNK BOX 15:30
November 24 (Fri)
Toyama M AIR O 15:30
November 25 (Sat)
Hibiki Fukui Hall 15:30
November 27 (Mon)
Takamatsu festhalle 15:30
November 29 (Wed)
Nagasaki DRUM Be-7 16:00
November 30 (Thursday)
Oita DRUM Be-0 16:00
December 2 (Sat)
Yamagata Music Showa Session 15:30
December 9 (Sat)
Gifu club G 15:30
December 11 (Mon)
Toyosu PIT 15:00
December 12 (Tue)
Toyosu PIT 15:00
* At the LIVE venue, Lucky charms will be sold exclusively for the venue.
* Limited venue Lucky charm: ¥ 1,500 (tax included) [up to 5 per transaction per person].
At each venue, customers who purchase 5000 yen or more will receive an original sticker.
Please come to play ♪
We also sell FLYERS wristband & FLYERS BIG TOWEL of existing goods ♪
Please coordinate with the FLYERS knit cap.

======
Also, at the live venue,
We will also sell the venue-limited ALBUM" Marble" (paper jacket specification ¥ 1,500 tax in).
This album can only be purchased at the venue, so please take this opportunity to get it ♪
The message song "Marble", which can be said to be the opening of a new chapter of SKY-HI that incorporates new attempts.
Two new songs "Marble" and "Bitter Dream" that will be sold only at the live venue
Includes a Colorful Urban Mix that DJ YANATKE mixes eight representative songs.
Contents:
01. Marble
02. Bitter Dream
03. Colorful Urban Mix Mixed by DJ YAN ATAK E
1. Blame It On Me
2. Double Down
3. Smile Drop '16
4. Nanairo Holiday (TJO Weekendisco Remix)
5. As A Sugar
6. Limo
7. Tokyo Spotlight
8. Over The Moon
* The number of CDs is limited as it is limited to live venues.
* This item is not eligible for the venue benefits for purchasing goods.