PROFILE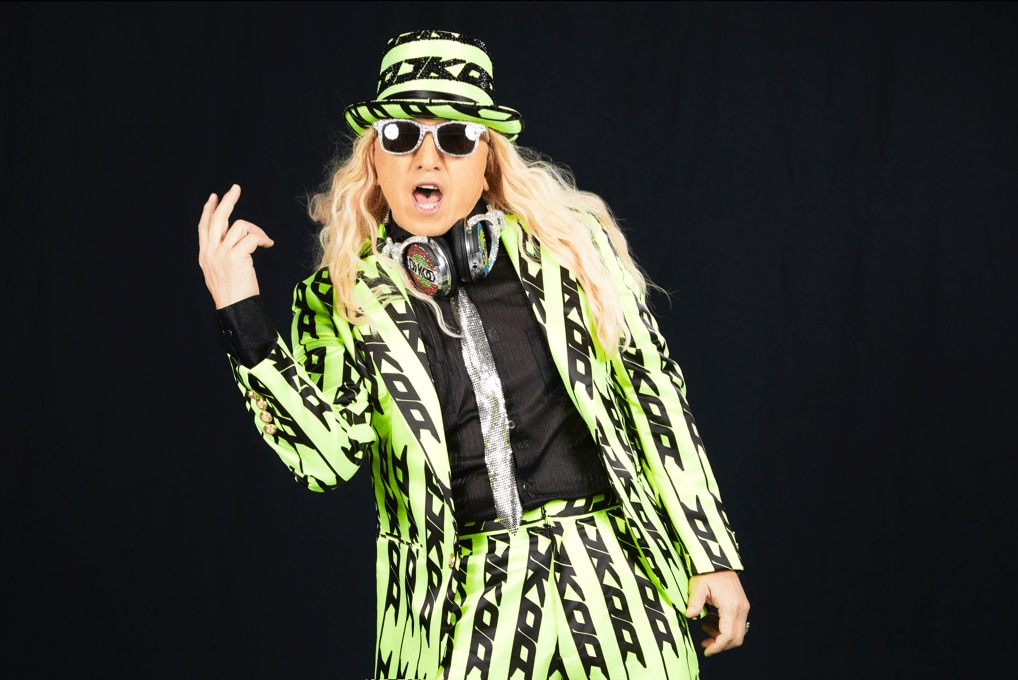 1961年8月8日生まれ 現在54歳 TRFリーダー/サウンドクリエーター
12歳の時、ブリテイッシュ・ロックに影響を受けギターを手にする。
高校時代にダンスミュージックと出会い、その後先輩DJに誘われ新宿のDisco 「カン タベリーハウス」「B&B」でDJを務める事になる。
コンピューター & MIDI SYSTEMによる全く新しい音楽作りが話題となり1986年、本田勝裕(dj honda)・大場次一等とRe-mix チーム"THE JG's"を結成し、数多くのリミックスや、プロデュースを手掛ける。
その活動は一気に拡大し、国内最強Re-mix 集団として今では伝説となっている。
現在はダンス&ボーカルグループ"TRF"のDJ&リーダーとしてサウンドワークに携わり、ClubでのDJ PLAYにおいても精力的な活動を展開している。
2017年6月14日、MIX CD「DJ KOO CLUB MIX -PARTY HITS MEGAMIX-」を発売!!!
PETE SHELLEY/TELEPHONE OPERATORのカバー曲と、「EZ DO DANCE」 (Bapjap w/z DJ KOO Mix)など新たな音源を収録した、オリジナルミックス全35曲収録予定。

Born August 8, 1961. Current age 54. (TRF leader/sound creator) Influenced by British rock, he started to play the guitar when he was 12 years old. In high school, he encountered dance music, and DJed at Shinjuku nightclubs Canterbury House and B&B in Shinjuku. His innovative style of composing with a computer and the MIDI system gained popularity. In 1986, he formed the remix team The JG's with Katsuhiro Honda (DJ Honda), Tsuguhiro Ohba and others, which cranked out remixes and produced other artists. Their popularity spread immediately, and today they remain legendary as Japan's top remixers.
Currently DJ KOO continues working as a DJ & leader of the dance and vocal group TRF, and is highly active DJing at clubs.